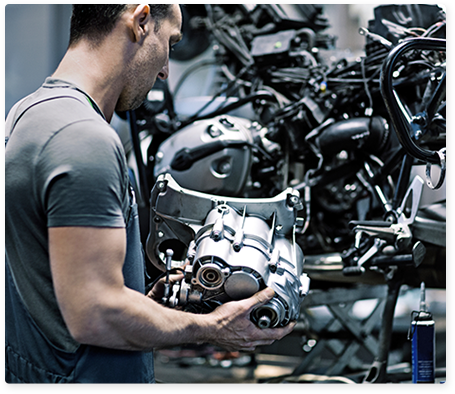 Service
Procycles offers a full range of mechanical services through our Hornsby and St Peters Service Centres.
The Hornsby store has been providing expert specialist services to motorcyclists on Sydney's North Shore and Northern beaches in its current location for more that 40 years.
Our Procycles store at St Peters has been covering Sydney's CBD, Eastern Suburbs, Inner West and south to the Shire for over 30 years.
The Procycles Service Centres are manned by professionals, all supervised by Master Technicians who ride every motorcycle to maintain a standard of expertise and quality which sets a benchmark in the industry.
Our emphasis is on perfection. Everything we do is aimed at getting our customer's motorcycle repaired perfectly, as quickly and smoothly as possible at minimum cost. Our aim is to complete your servicing all within a one-day time frame.
Number 1 in BMW Service and Warranty
Procycles are BMW Service Specialists. Our dedication to perfection in BMW Service in Sydney is unequalled. Procycles substantial investment in the correct BMW tooling and technical backup allow us to typically provide a quicker and higher standard of BMW Service for less expense. Certified BMW Master Technicians ensure your bike is in the best possible hands.
We have the capacity and expertise to work on any motorcycle regardless of make or age and maintain a huge stock of service and spare parts on hand for most brands.
Our Workshops
HORNSBY WORKSHOP

The Procycles Hornsby Workshop is directly behind the main showroom building in Hunter Lane. The state-of-the-art facility is located over three floors, with twelve technicians and support staff. It's a hive of activity that is renowned for it's first-class service work, smash repairs and stunning restorations.

ST PETERS WORKSHOP

The Procycles St Peters Workshop has just under gone a major renovation, doubling in size, staff and equipment. Our staff are guided by a BMW Master Technician, specialising in our two brands BMW and KTM Street and Off-Road. In the last three years, two of our apprentices have won "Apprentice of the Year" Awards. We do Service work, smash repairs, dirt bike maintenance and race bike track preparation.