Regular price
Sale price
$202.00
Unit price
per
Sale
Sold out
KTM Pro Series Tool Roll
Sick of paying hundreds of dollars for workshop time just to install a new guard or change your oil? Or costly towing fees that aren"t included in your membership because the Road Side Assist guys dont have a sparkplug socket deep enough or an Allen Key big enough to fit your front wheel?
Avoid one service and your toolkit pays for itself!
The new Pro series tool kit suitable for KTM"s are now available from Motohansa. These new tool kits are professional quality tools with lifetime guarantee. These quality kits give you all the tools required for routine servicing, front & rear wheel removal, spark plug removal & adjustment of levers, handlebars and more. Invaluable for the serious rider and the home service guy.
Size when rolled Up: 340mm x 100mm
Size when layed out: 340mm x 450mm
weight: 295 grams
Pro Series Tool Kit Includes:
20 x 1/4" bits
6 x 3/8" drive 6 point socket (10, 12, 13, 15, 17, 24mm)
3 x 3/8" Drive Star Socket (E8, E10, E12)
2 x 3/8" Drive Star Socket Bit (T45, T50, T55)
1 x 3/8" One Piece Socket Bit (H10)
1 x 22 Way T-Bar/Bit Driver
1 x 3/8" Rachet Handle with lock function
1 x 3/8" Drive Boit Holder 1/4" Bits
1 x 3/8" Extension Bar with lock function (125mm)
2 x 3/8" Drive Sperk Plug Socket (18, 14mm)
1 x Coil Puller Oil Cap Tool
1 x 3/8" 4 Step Socket Axle Tool (17/22 - 19/24mm)
8 x Open End Ring Spanners (8, 10, 11, 12, 13, 14, 17, 19mm)
1 x Socket Holder
1 x Locking Pliers 180mm
Orange anodised handles
Packaged in a heavy duty water resistant tool roll offering excellent value, without compromising on quality or vital tool requirements.
*Optional Axle Super Socket not included.
View full details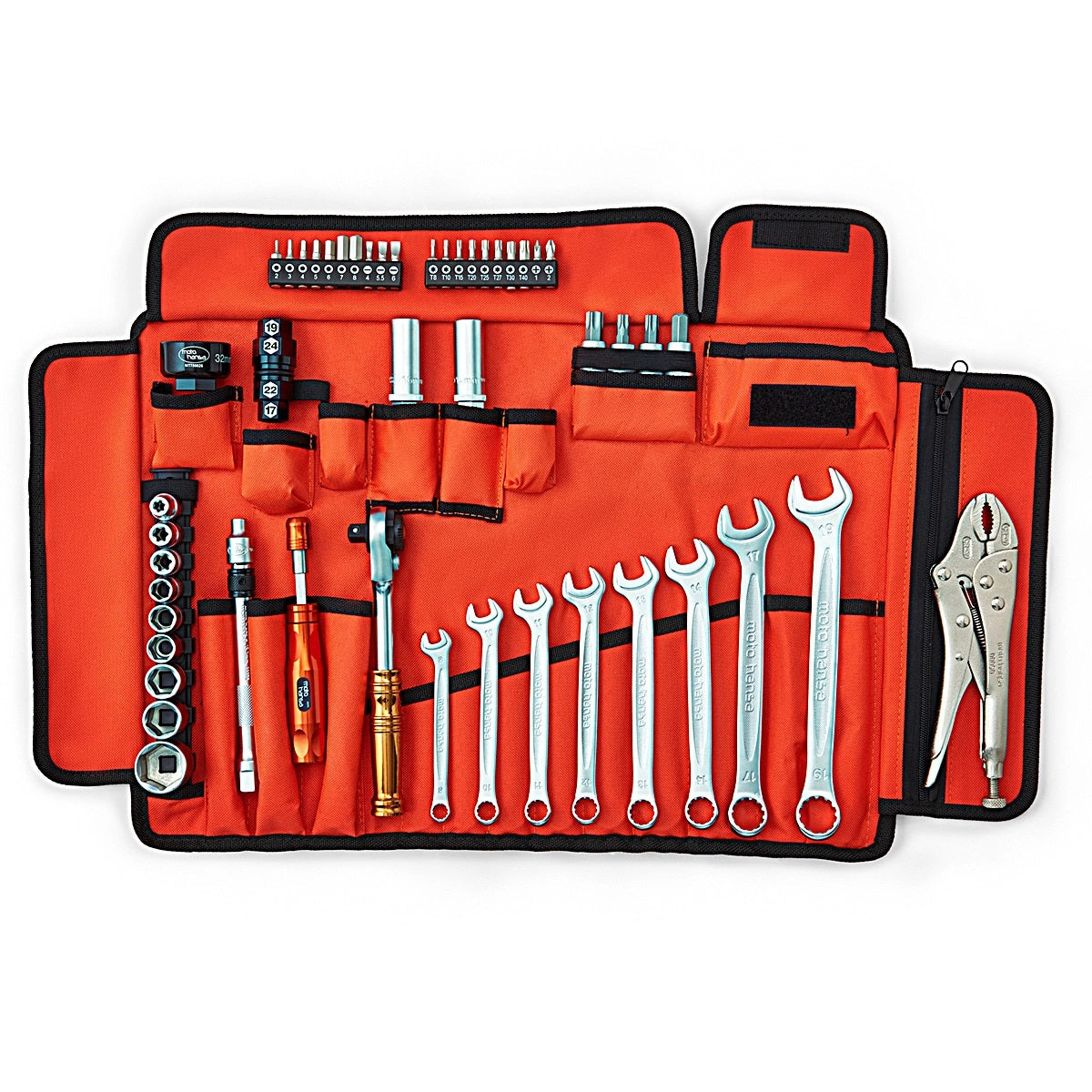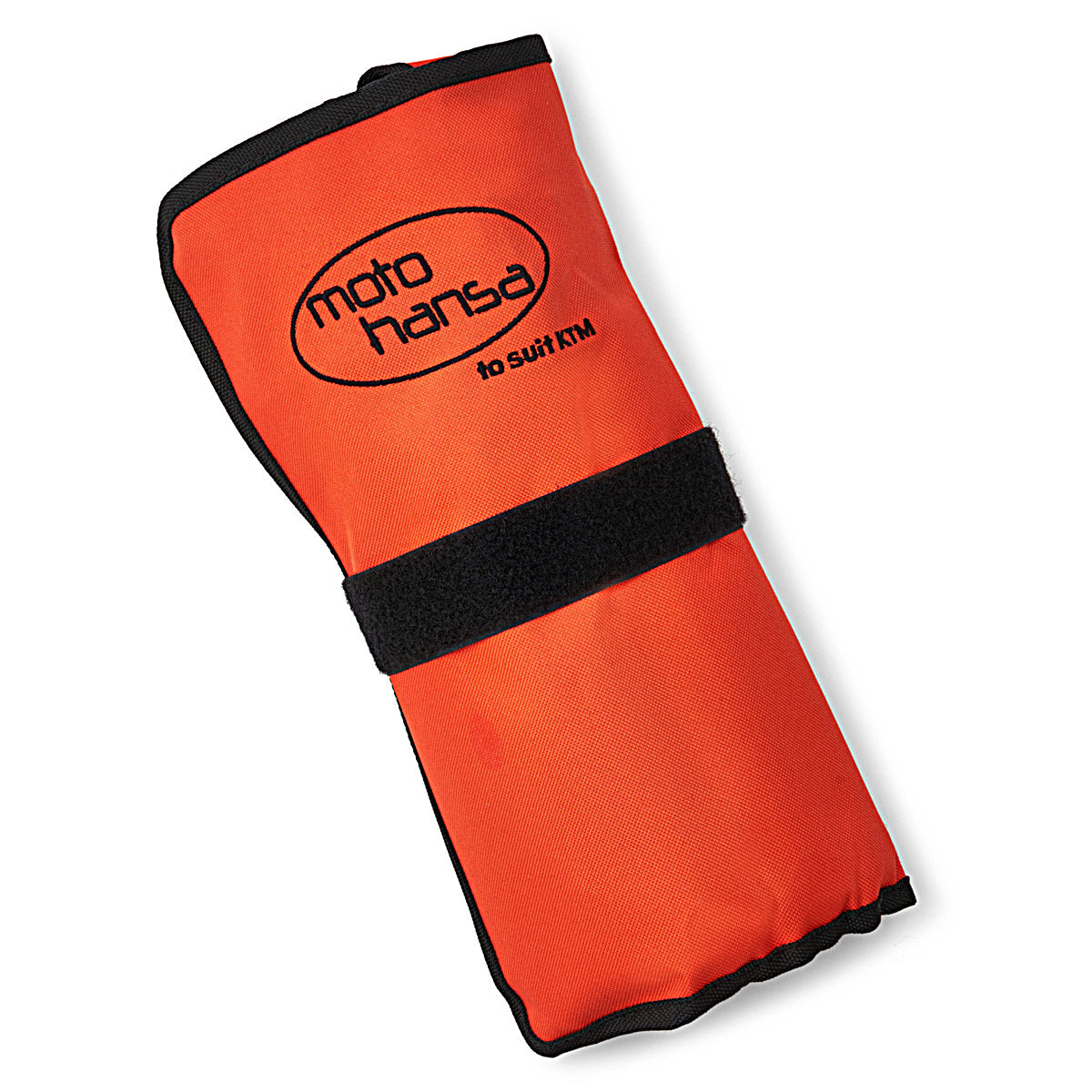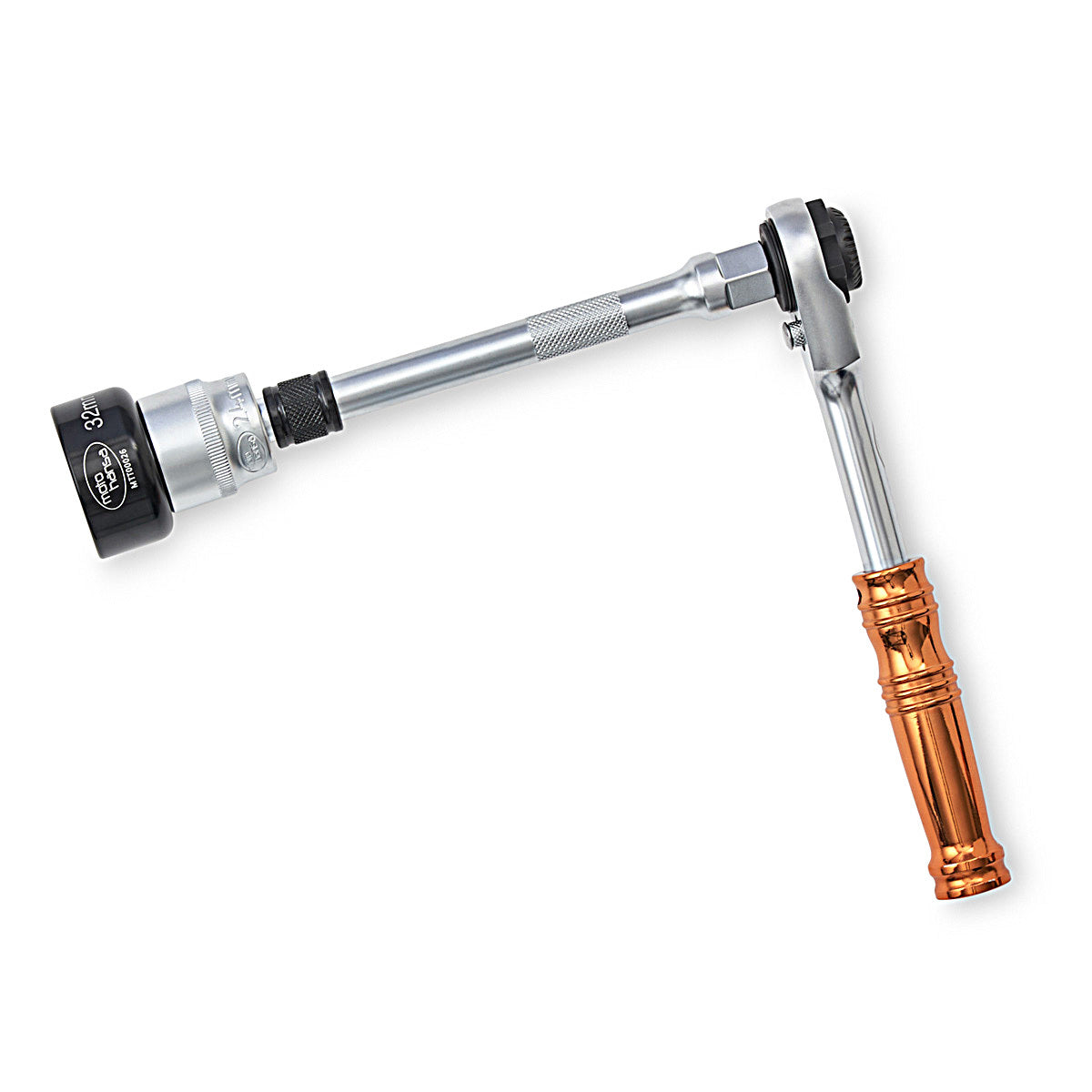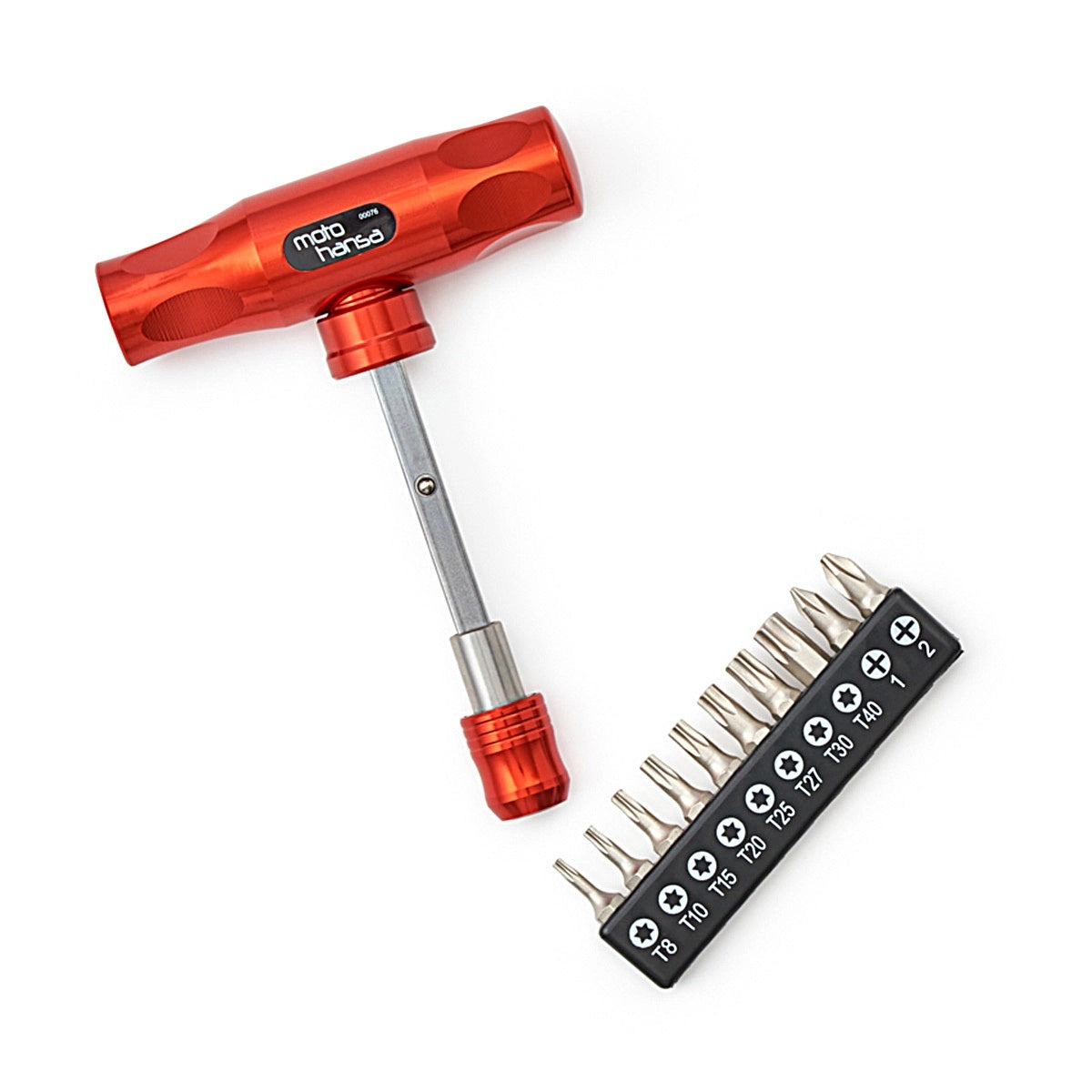 Real Riders,
Real Stories
Verified Buyer

Verified Buyer

Verified Buyer

Verified Buyer

Verified Buyer

Verified Buyer

Verified Buyer

Verified Buyer

Verified Buyer

Verified Buyer

Verified Buyer
Flat Rate Shipping
$20 flat rate shipping on all gear and accessories orders. Australia wide.
Contact Us
We are available from Monday to Friday. Send emails to hornsby@procycles.com.au or stpeters@procycles.com.au
Secure Payment
Your payment information is processed safely & securely.